Our highly experienced accountants understand that the operation of a business requires dedication of time and resources.
BOOK KEEPING
– General Bookkeeping
– BAS & GST Services
– Payroll Services
MANAGEMENT SOLUTIONS
– Management Reports
– Cashflow
– Budgeting
Our Services include:
– Cashflow Management
– Budgeting
– Timely performance reporting
ACCESS INFORMATION ANYWHERE
We make it easy to access your accounts. We understand that all our clients have different needs. With the constant changes in technology we can supply you with the tools you need to access your accounts at any time across all devices.
– Home
– Office
– Worksite
– Mobile
TRANSACTIONS UPLOAD DAILY TO THE SOFTWARE – ALWAYS UP TO DATE RECORDS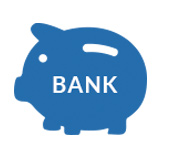 ACCOUNTING SOFTWARE –
– Track your business performance
– Keep track of Debtors
– Keep track of payment dues dates
RECORD KEEPING MADE SIMPLE
Pay for parking – CASH
Take a photo with app and upload to system
Account Recorded – Can throw away receipt
Qualified in digital accounting systems.